GOOGLE MY BUSINESS SERVICE
We are the experts at making your phone ring with GMB
Do you want to grow your field service company even faster? Get more calls for your business with GorillaDesk's GMB Marketing Service.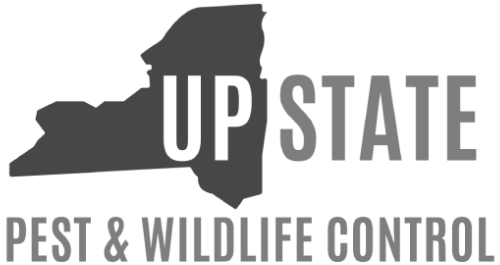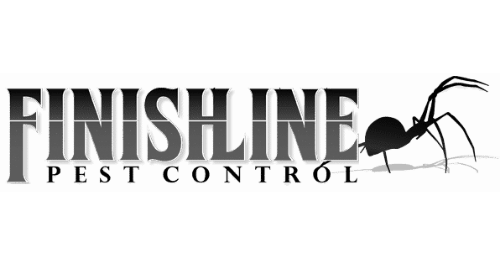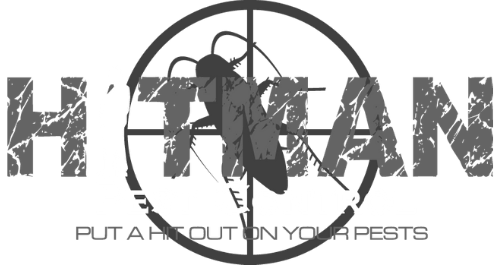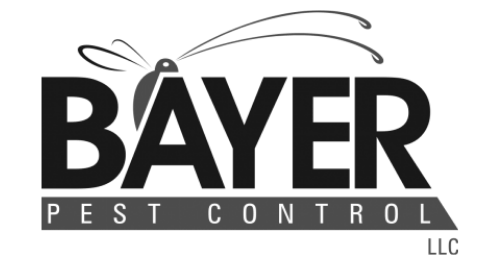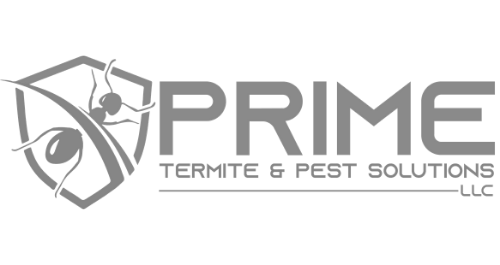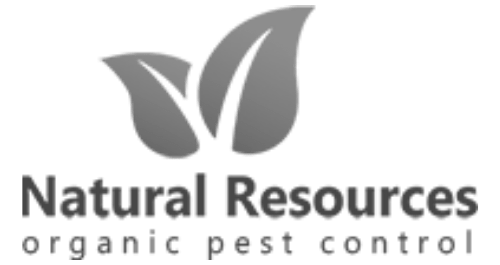 70% of new leads come from Google My Business
This is why 88% of all agencies believe GMB optimization is the most valuable service for local marketing success.
Don't settle for just being found on Google – be recognized by Google and potential customers as one of the top ranked businesses in your area.
4 reasons to choose GorillaDesk
We know we aren't the only show in town, but we are among the highest-ranked and most dependable, plus our pricing beats most competitors hands down. Best of all, we live by the following values…
GMB SUCCESS STORIES
"You guys are a major part of my success. I am forever grateful."
– Josiah Engren, Owner @ ENG Pest Control
What we do for you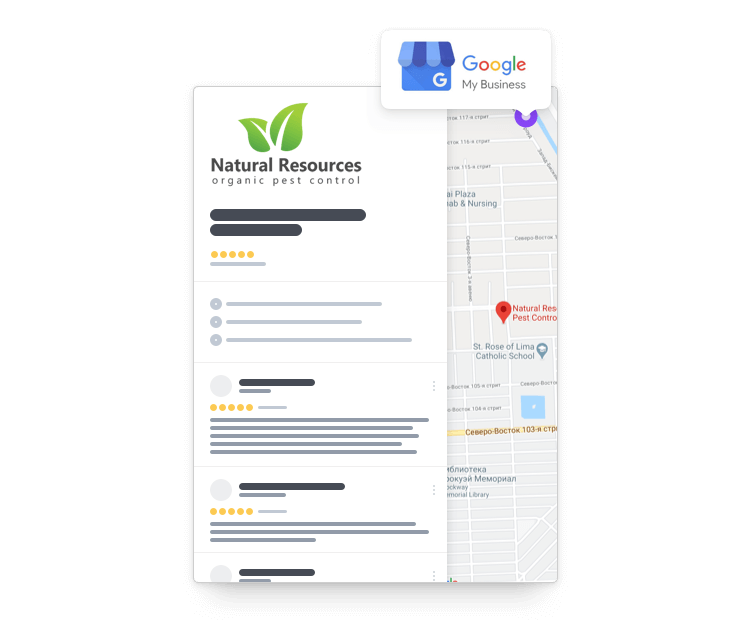 PROFILE OPTIMIZATION
Unlock the power of GMB with an optimized listing
The map pack is the first thing potential customers see when searching for terms like: "pest control near me." So the first thing we'll do is make sure your Google My Business (GMB) listing is set up correctly on the back-end according to Google's best practices.
By optimizing your account and eliminating common mistakes, we'll help your listing stand out from the crowd. This not only improves your ranking but also compels people to choose your pest control company over the competition.
WHAT WE DO:
✓ Regularly optimize your account.
✓ Connect with your customers.
✓ Captivate your audience with posts.
✓ Increase your rating and reviews.
✓ Feature your products and services.
✓ Fight the good fight against spam.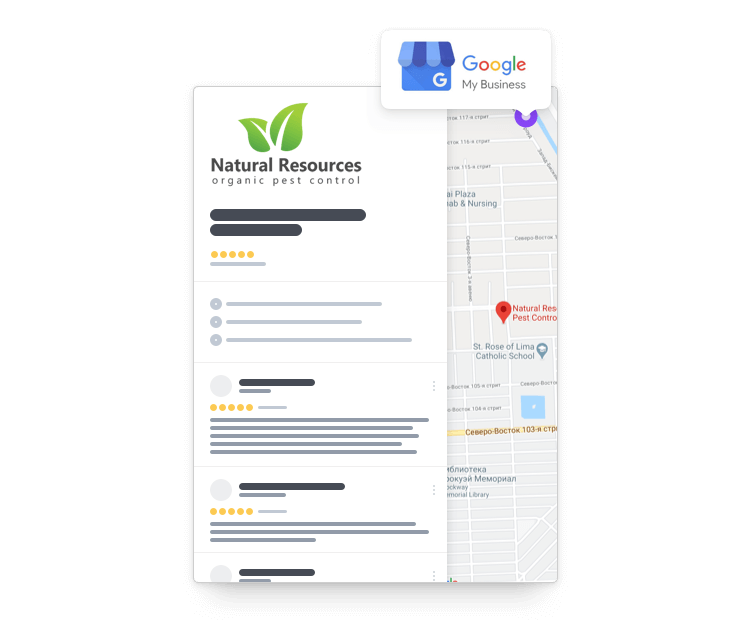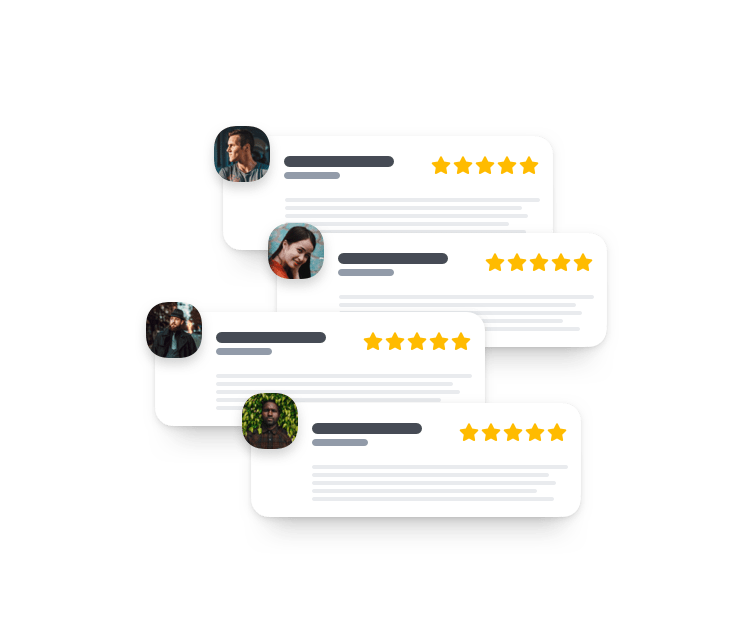 REVIEW GENERATION
Get more reviews, more often, automatically
Reviews are important for pest control companies because customers trust them. Studies show that 92% of consumers read online reviews before deciding to do business with a company. Best of all, the higher the number of five-star reviews you have, the higher you'll rank on Google.
The difficulty many companies face is getting customers to take time out of their busy day to leave a positive review, but we make it easy with automation. We'll integrate a shortcode in your customer communications, so your customers are encouraged to leave a review after you complete a job.
WHAT WE DO:
✓ Automate review requests.
✓ Engage with customers.
✓ Strengthen your relationships.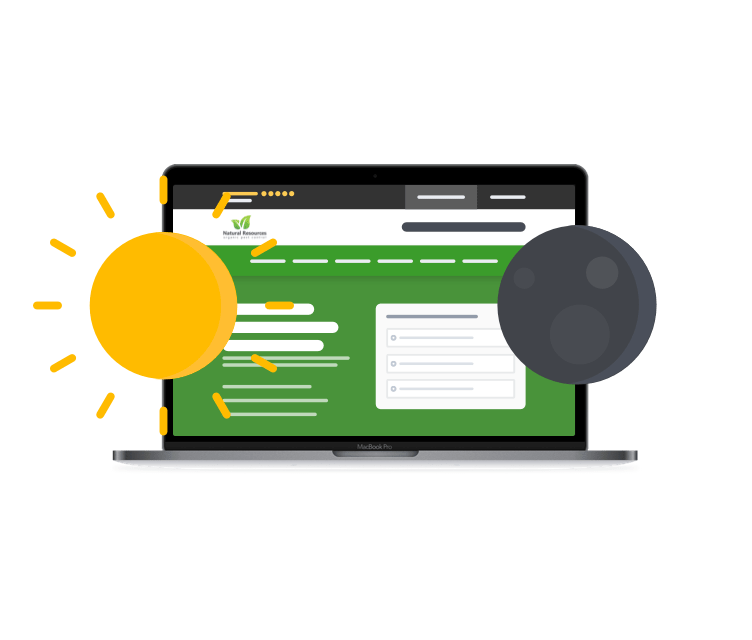 CITATION BUILDING
Improve your online reputation with Google
Experts agree citations have a MASSIVE impact on search rankings. In fact, they're considered table stakes, meaning you need at least 80 citations (on average) to rank in the map pack. The problem is, manually building citations is a time-consuming process.
Years of experience have taught us the tricks of the trade. We follow a careful process to ensure your business is listed on all the top sites. Google rewards you based on how many accurate & consistent citations you have, and we're the best at building citations for pest control companies.
WHAT WE DO:
✓ Create / claim 95+ citations.
✓ Fully optimize all your listings.
✓ Ensure your citations are accurate.
✓ Fix duplicate listings.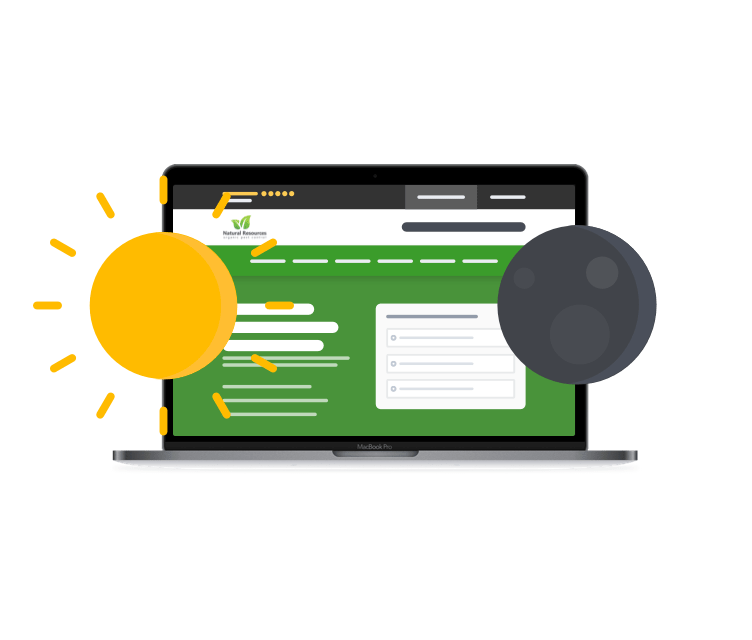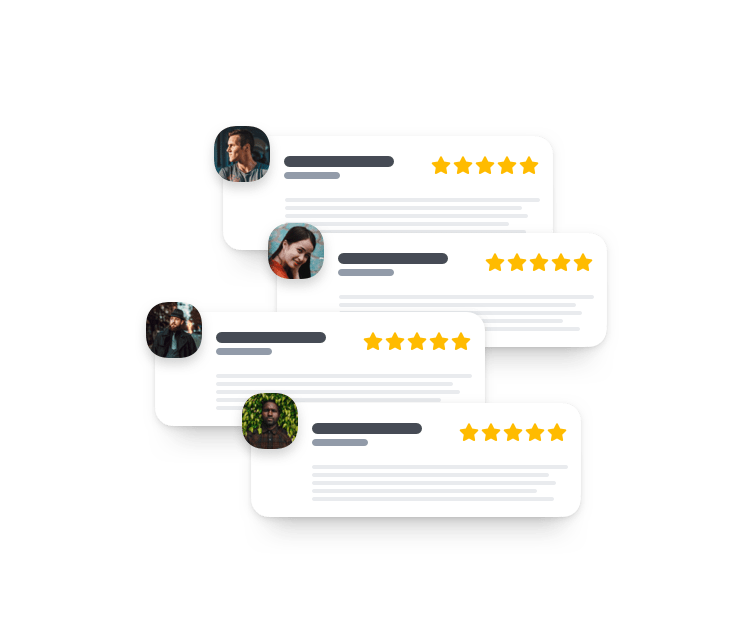 ONGOING PROFILE UPDATES
Get noticed on Google's radar & rise to the top
Want to know a secret? Google loves GMB listings that are often updated with photos, statuses, and posts. Most marketing agencies optimize your profile just once because they don't know an active GMB listing is what puts you ahead of the competition—but not us.
We keep your potential prospects engaged and connected with fresh content added to your Google My Business listing.
WHAT WE DO
✓ Regularly optimize your account.
✓ Publish posts to improve your ranking.
✓ Send social signals to your GMB listing.
How much does it cost you?
Our prices beat most competitors by a landslide
The average cost for GMB services in the USA is around $1,677 per month. With GorillaDesk you save 65%!
Google My Business (GMB)
$899 setup fee, then…
✓ Regularly optimize your account.

✓ Captivate

your audience with posts.

✓

Increase your rating and reviews.

✓

Feature your products and services.

✓

Fight the good fight against spam.

✓ GMB Profile Optimization

✓ Advanced Schema Markup

✓ Local Business Listings

✓ Review/Reputation Builder

✓ Ongoing GMB Profile Updates
SUCCESS STORIES
See what our customers have to say
The pest control companies we work with inspire us every day. Discover how they built a business they love leading and life they love living.
GMB SUCCESS STORIES
"Even during COVID, we hired 3 more people because the leads didn't stop."
– Jake Middleton, Owner @ Upstate Pest & Wildlife
Frequently asked questions